Tyler Bryan, DMD
Tyler Bryan was born and raised in Las Vegas, NV. His father has practiced dentistry there for over 30 years. Growing up Tyler always said he would never be a dentist because , well, everyone hates the dentist. However, during college Tyler worked part-time for his father and fell in love with the family business. After completing his studies at the University of Nevada Las Vegas, Tyler and his young family moved to the beautiful northwest to attend dental school at Oregon Health and Sciences University in Portland. During his senior year of dental school, Tyler was accepted to the University of Nevada School of Medicine Dental Residency. After graduating from dental school he and his family returned to Las Vegas to begin his residency training with an emphasis on dental surgery, implants, and IV sedation dentistry. He also began preparations to eventually take over the family practice. However, it wasn't long before Tyler and his family began to feel the urge to return to the Oregon they had grown to love. After completing the grueling residency and breaking the difficult news to his father, Tyler and his family returned to Oregon. Dr. Bryan and his wife Jessica now have four beautiful children and are so thankful to live in such a wonderful place.
"My father has patients that have moved far from Vegas, but still travel across the country just to see him as their dentist. They all say, 'his skill, integrity, and care is the best.' I only hope that someday the same might be said of me." Dr. Tyler Bryan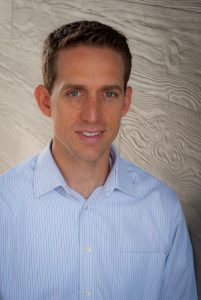 Adam Davis, DMD 
Adam Davis is a southern Oregon native, growing up just over the Cascade range in Klamath Falls. He grew to love the natural beauty of the area and is proud to call Medford home. Before coming to Medford, he practiced for 5 years in Roseburg, Oregon in a larger group practice. That time spent as an employee allowed him to focus solely on improving his clinical skills without the stress of owning a business. However, it was always his vision to have a smaller, more personal office and Northwest Dental Associates feels like home.  Dr. Davis graduated from dental school at the Oregon Health Sciences University (OHSU) School of Dentistry in Portland in 2006. Prior to that, he earned a bachelor's of science degree from Brigham Young University in Provo, Utah. At the age 19, after high school, he spent two years living and teaching in Santiago Chile. It's there that he learned Spanish and how to care about people from all walks of life. He enjoys being a general dentist for the opportunity it provides to help patients with all of their dental needs. Dr. Davis provides consistent quality treatment that evolves as dental technology and techniques improve. He regularly attends educational courses to improve on the knowledge he already possesses.
Meet Our Team
Check back soon to learn more about our friendly dental team at Northwest Dental Associates!