Meet the Dentists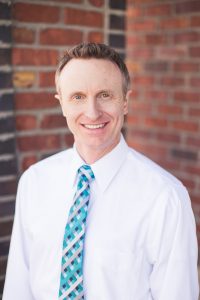 Dr. Tyler Bryan, DMD
Tyler Bryan was born and raised in Las Vegas, NV. His father has practiced dentistry there for over 30 years. Growing up Tyler always said he would never be a dentist because , well, everyone hates the dentist. However, during college Tyler worked part-time for his father and fell in love with the family business. After completing his studies at the University of Nevada Las Vegas, Tyler and his young family moved to the beautiful northwest to attend dental school at Oregon Health and Sciences University in Portland. During his senior year of dental school, Tyler was accepted to the University of Nevada School of Medicine Dental Residency. After graduating from dental school he and his family returned to Las Vegas to begin his residency training with an emphasis on dental surgery, implants, and IV sedation dentistry. He also began preparations to eventually take over the family practice. However, it wasn't long before Tyler and his family began to feel the urge to return to the Oregon they had grown to love. After completing the grueling residency and breaking the difficult news to his father, Tyler and his family returned to Oregon. Dr. Bryan and his wife Jessica now have four beautiful children and are so thankful to live in such a wonderful place.
"My father has patients that have moved far from Vegas, but still travel across the country just to see him as their dentist. They all say, 'his skill, integrity, and care is the best.' I only hope that someday the same might be said of me." Dr. Tyler Bryan
Dr. Adam Davis, DMD 
Adam Davis is a southern Oregon native, growing up just over the Cascade range in Klamath Falls. He grew to love the natural beauty of the area and is proud to call Medford home. Before coming to Medford, he practiced for 5 years in Roseburg, Oregon in a larger group practice. That time spent as an employee allowed him to focus solely on improving his clinical skills without the stress of owning a business. However, it was always his vision to have a smaller, more personal office and Northwest Dental Associates feels like home.  Dr. Davis graduated from dental school at the Oregon Health Sciences University (OHSU) School of Dentistry in Portland in 2006. Prior to that, he earned a bachelor's of science degree from Brigham Young University in Provo, Utah. At the age of 19, after high school, he spent two years living and teaching in Santiago Chile. It's there that he learned Spanish and how to care about people from all walks of life. He enjoys being a general dentist for the opportunity it provides to help patients with all of their dental needs.  Dr Davis and his family are happy to call Medford home.
Meet Our Team
Megan – Front Desk Coordinator
Megan was born here in the Rogue Valley and graduated from North Medford High.  She has been in the dental field for 20 years and has worked as both an assistant and receptionist.  In her spare time she enjoys finding treasures at flea markets and visiting the many wineries of Southern Oregon.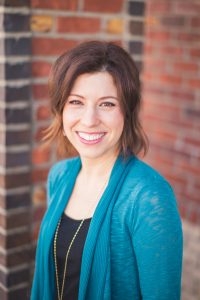 Amanda – Dental Hygienist
After graduating from OIT's dental hygiene program in 2010, Amanda started an amazing journey serving patients' oral health needs. She has enjoyed working at Northwest Dental for the past 5 yrs. & is proud to be part of a great team. She enjoys caring for each one of her patients' individual needs & values the relationships that are made. Aside from her career, she enjoys gardening, camping, and spending time with her husband, two children, and their wonderful extended family & friends.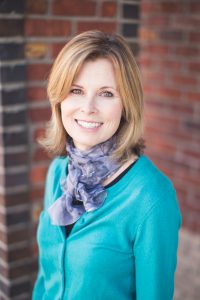 Carmen – Dental Hygienist
Carmen is an RDH with over 20 years of dental experience, beginning as a dental assistant and then becoming a dental hygienist, She joined Northwest Dental Associates in 2013.
The most joyful aspects of her work are the longtime patients she reconnects with every few months and the opportunity to meet many new patients as well.  She respects the different backgrounds, lifestyles and experiences that patients bring to the office. Most of all though, she appreciates a fun working environment and a good laugh with patients and coworkers!
Outside of the office she keeps very busy with her husband of 26 years; riding their horses, trail running, training and competing in agility trials with their dogs, travel, yoga and gardening.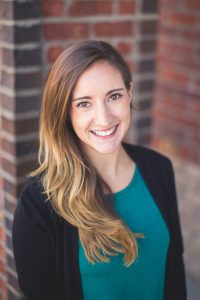 Bree – Dental Hygienist
Bree was born and raised in northern California but is no stranger to Oregon, where
she earned her Bachelor of Science degree in Dental Hygiene from Pacific University.
She is passionate about helping others understand the importance of and how they
can best accomplish oral health, as well as ensuring each patient receives optimal
care. She also enjoys camping, fishing, biking, and hiking with her family.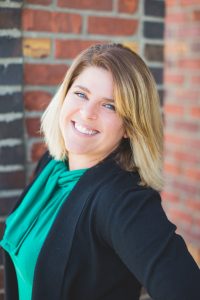 Cindy – Expanded Function Dental Assistant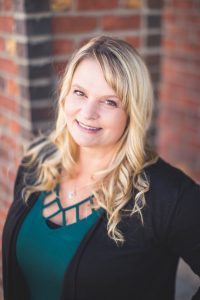 Sara – Expanded Function Dental Assistant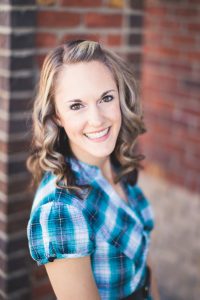 Jessica A. – Expanded Function Dental Assistant
Jessica was born and raised in Medford. In her spare time, she likes to go camping, ride quads, go to the lake and ride jet ski's, and also spend time with family and friends. Jessica has been a dental assistant since 2010, and has assisted Dr. Davis since he bought his first practice in 2011. She graduated from South Medford High School, and Southern Oregon Dental Assisting Education. Jessica is looking forward to the next big steps in her life, buying a house, getting married, and starting a family.
Cherise – Dental Assistant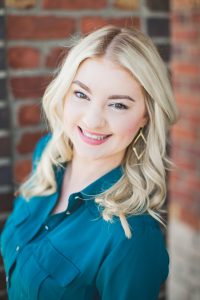 Jessica C. – Dental Assistant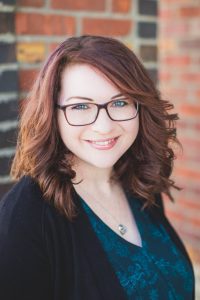 Kerri – Front Desk Receptionist
Kerri was born and raised in California's bay area before moving to Medford, Oregon in 2005 where she met her husband and welcomed their son in 2015.  She enjoys the simple things in life such as camping, traveling, and spending time with her family and friends. Kerri's greatest joy is being a mom and watching her son grow and light up over new and exciting experiences. Her passion lies in building relationships with patients and co-workers as her career in dentistry thrives.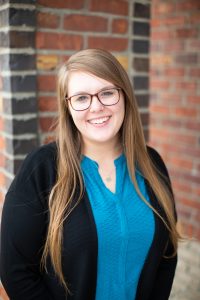 Caitlynn – Front Desk Receptionist
Caitlynn grew up in Northern California where she graduated high school before moving to Klamath Falls, Oregon. While attending OIT she worked in a dental office where she fell in love with dentistry. She has since moved to Medford with her fiancé and dog Kona where they plan to start a family and enjoy all aspects of Southern Oregon. In her spare time she enjoys paddle boarding, hiking and traveling all around California to visit with family.